Training and Coaching
Training materials
Training delivery
Team development
One to one coaching
Products tailored to your situation

Rob Wilson, Director 4C Management Solutions at the IPWEA Australasian Fleet Conference.
Industry or Institution Based Training
The fleet management industry and business needs are continually changing. It is more important today than ever before to remain current and relevant through on-going learning and professional development.
Tutoring For Your Needs
Training Delivery
Professional development training is most effective when supported by skilled delivery and quality learning materials. Our approach is to make training relevant to the participants work environment and provide opportunities to apply what is learnt to real life situations.
4C Management Solutions' Rob Wilson has delivered tailored fleet management training and support across Australia, in Asia and in the Middle East.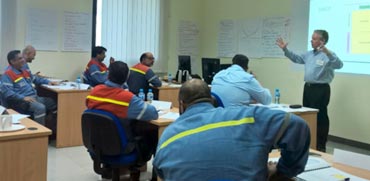 Vehicle Fleet Management Training Bahrain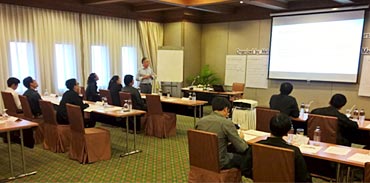 Electric Vehicle Fleet Management Training Bangkok
Training Materials
Quality training materials
Quality training materials are critical for effective professional development training. We can produce a full suite of training materials to meet your specific needs including:
Session plans
Learner's guides
Workbooks
Supporting AV
Exercises
Assessment tasks
Trainer's and assessor's guides

Rob Wilson – Director 4C Management Solutions was the main contributing author and managing editor of the IPWEA Plant and Vehicle Management Manual Edition 4. This detailed how-to manual provides an essential resource for fleet practitioners.
Available through IPWEA »

The Safe Practice Guide authored by
4C Management Solutions provides a practical approach to mechanical workshop and mechanical maintenance health and safety.
Available through IPWEA »

IPWEA Fleet Management Workshop national series